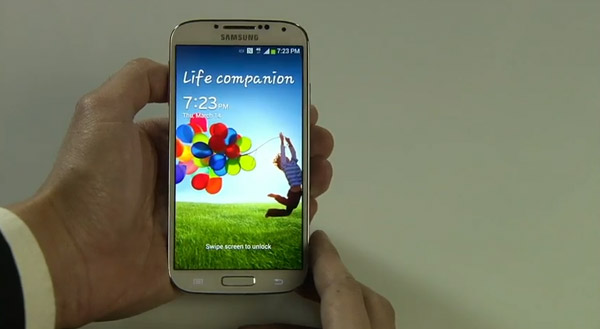 Since these days a smartphone has become a true, one might say necessary, webmaster tool doing such tasks as making posts on Facebook, Twitter, …, reading e-mail, checking stats, creating content through for Instagram, Vine, … and much much more. We'll also from time to time be reporting on mobile phones or should we call them mobile computers, because I for instance don't really use them as a phone much 🙂
Just read this piece by Shelly Palmer about the upcoming Samsung Galaxy S IV (GT-i9500) Android phone and I think it just made me wanna jump onto the Galaxy bandwagon.
Some hardware specs:
5″ 1080p super amolded display with 411 pixels per inch

13 megapixel back camera

2 megapixel front-facing camera
2 GB of RAM, other version will have 16, 32 or 64 GB
microSD slot (up to 64GB)
It will be powered by the latest Android version called 'Jelly Bean' and the coolest new feature is the floating touch display: gesture-based control, allowing the user to perform several tasks on the phone without touching the screen, so by making simple hand gestures in the air.
The Galaxy S4 version sold in the United States will contain a 1.9 GHz Qualcomm Snapdragon 600 APQ8064T processor and elsewhere it will contain a 1.6 GHz Samsung Exynos 5 Octa processor.
Release date: end of April 2013, can't wait
No price yet has been announced